Meet Titus Ndegwa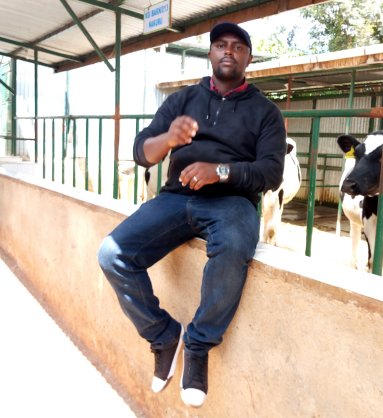 We are pleased to welcome Titus Ndegwa as a new reseller of DairyLive. His territory is Africa. He is located in Nairobi, Kenya.
Titus' company is Procurement Technical Agribusiness Centres - PTAC, which is incorporated in Kenya. If you are in Africa, contact Titus to learn more about DairyLive or to purchase a license.
Titus is a graduate of Jomo Kenyatta University of Agriculture and Technology - JKUAT. He is a Member of Animal Production Society of Kenya (APSK). He is also a Livestock Judge under Guernsey Society of Kenya. He has a passion for dairy farming and is interested in seeing the dairy industry in Africa become more modern by adopting herd management techniques and tools such as DairyLive.
His phone number is (+254) 720 347 625 and his e-mail is titusndegwa90@gmail.com.
---
Home - Features - Screenshots - Videos - Support - Trial - Purchase - FAQ - Privacy Policy - Back to top