DairyLive -- For Everyone!
We recently received this note from one of our customers, who raises a herd of goats in Illinois: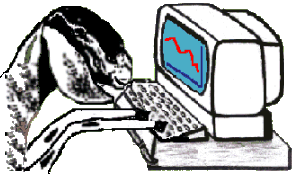 This is the program I have used for a lot of years, at least 10 I think and I love it. I have all my goats in it. It will separate them by breed, and I have had just about every dairy breed at one point or another, including boer and pygmy. On all my goats I can pull up their entire pedigree, 10 generations back, the entire time they have been in the herd, with a touch of the button, milk records, show records, vet records, hoof trimmings, their prodigy as well. It also has reminders you can program into it: kidding dates, hoof trimming, shots. I can make lists of what ever I want. The kids are separate, the dry are separate from the milkers and I can switch their group easily. When they leave the herd, there is a spot for that to, and then you can pull up a list of, "not in herd" animals and it will show you why they left, sold, price, who to, died, why, date, etc. I am not a computer person by no means, in fact I'm typing this e-mail with 2 fingers, but I can't say enough about this program. I love it.
---
Home - Features - Screenshots - Videos - Support - Trial - Purchase - FAQ - Privacy Policy - Back to top